DK X FAYMÜS COLLAB DECKS (PUT GRAPHIC COLOR IN CHECKOUT: WHITE OR BLUE OR YELLOW OR SLATE)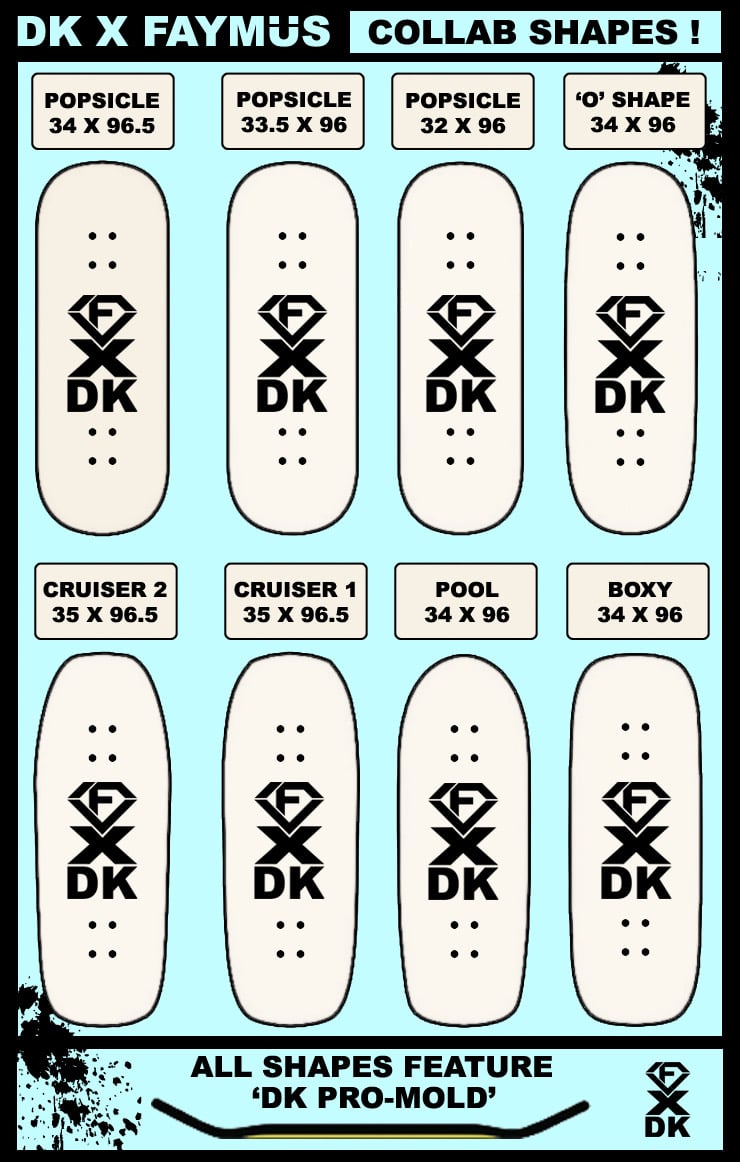 LEAVE THE COLOR CHOICE (4 CHOICES) in CHECKOUT NOTES!! IF you do not leave the COLOR CHOICE, YOU WILL RECIEVE THE MOST POPULAR OPTION.
Handmade DK decks with FAYMUS high clarity real wear graphics.
New graphics will become available, so be sure to check back!
Please allow 1-5 days to complete order and drop off at USPS.
Thanks!
DK decks are handmade in Ukraine.