DK X FAYMÜS COLLAB DECKS (PUT COLOR IN CHECKOUT!!) / BLACK VELVET INCLUDED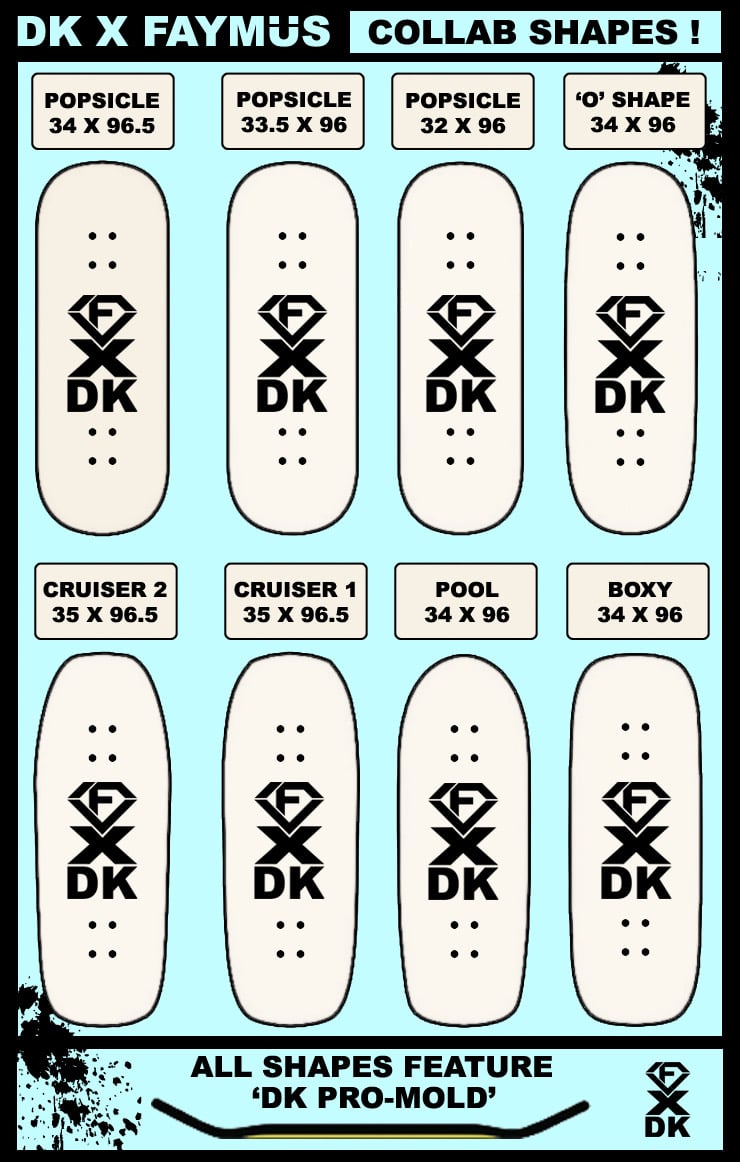 LEAVE FULL COLOR in CHECKOUT NOTES!! FOUR graphics to choose from here!! IF you do not select a graphic, you will receive the most popular of the 4 available. SEE PIC FOR 4 GRAPHICS CURRENTLY AVAILABLE!
BLACK VELVET TAPE included.
Handmade DK decks with FAYMUS high clarity real wear graphics.
New graphics will become available, so be sure to check back!
Please allow 5-7 days before to complete order and drop off at USPS.
Thanks!