ILLPILLS 'GRAFFIX' COLLAB (SELECT FROM 7 COLORS!)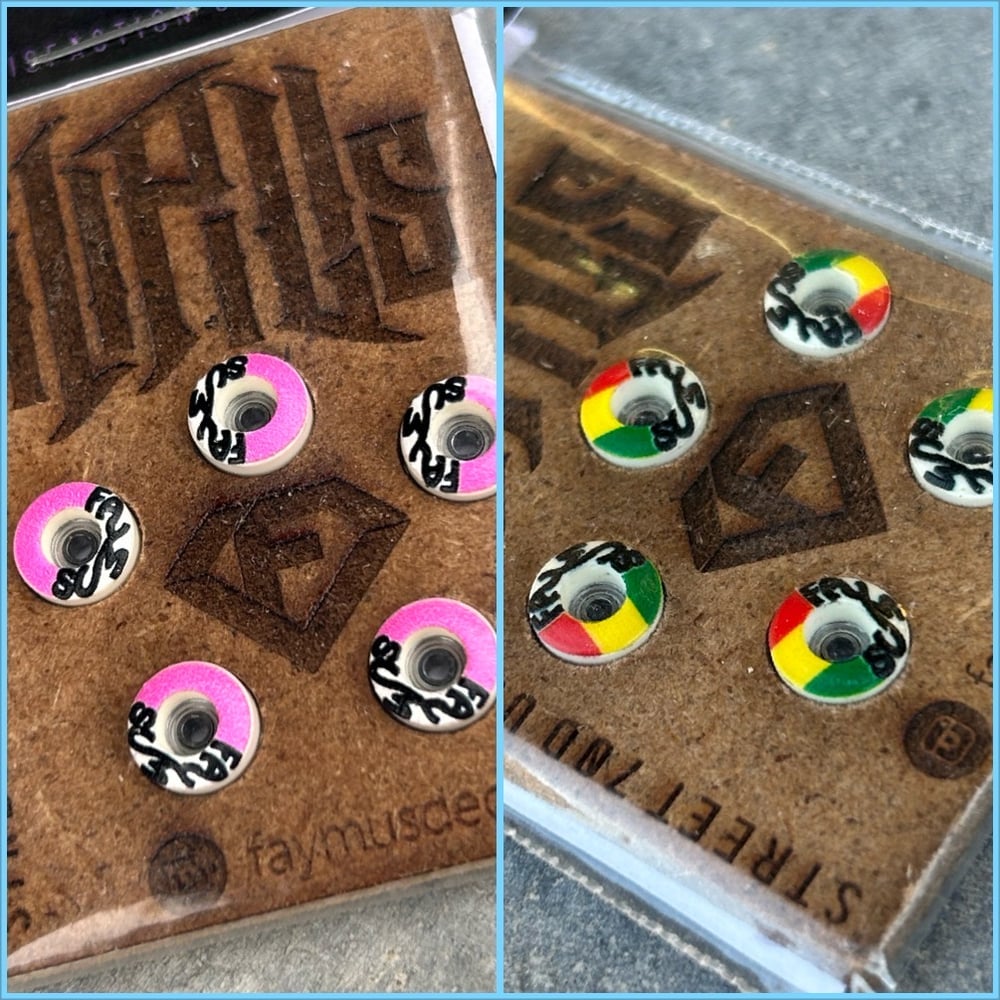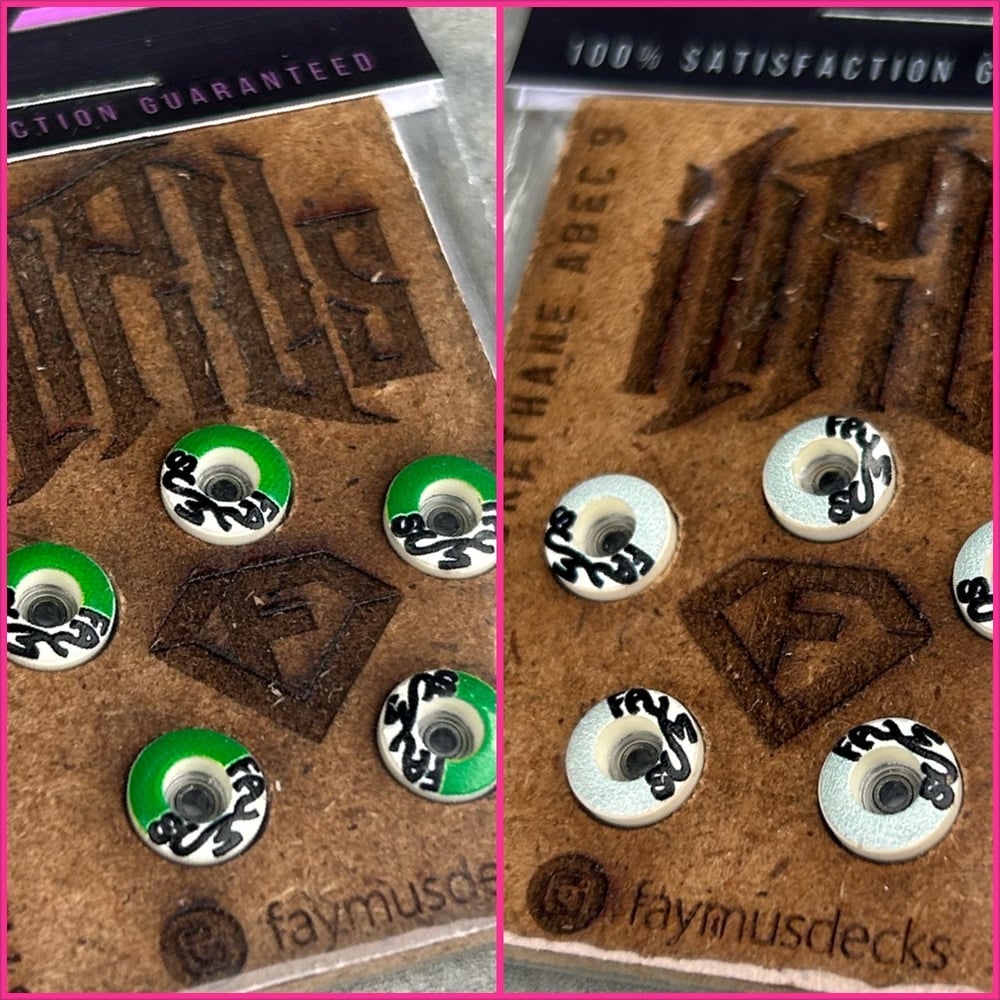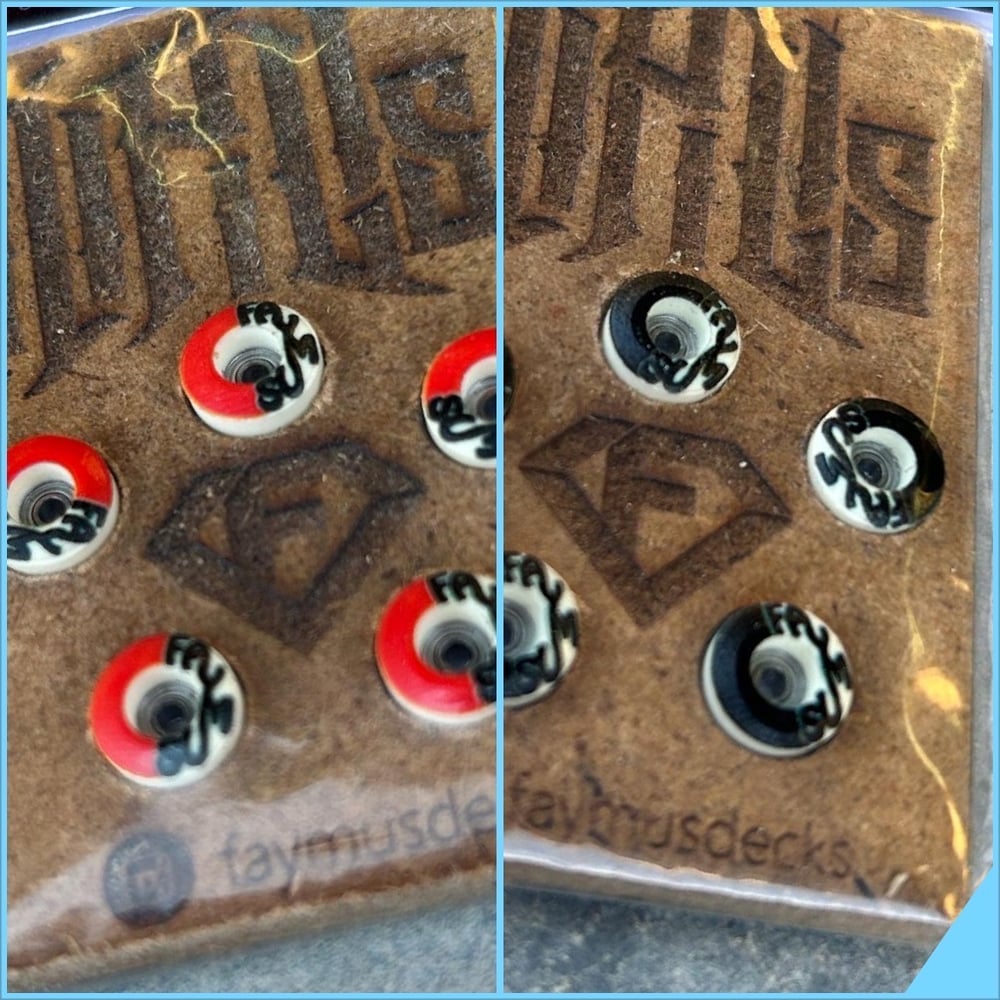 FIRST ROUND SOLD OUT FAST!
'THESE LOOK EVEN BETTER IN PERSON!', IS WHAT I KEEP HEARING FROM CUSTOMERS. IT IS A CHALLENGE TO GET A GOOD PHOTO OF THESE TINY GEMS.
ALL PRINTED ON WHITE STREET WHEELS
PRO URETHANE FB WHEELS!
A FAVORITE AMONG THE BEST FB'ERS
PRICES VARY FOR COLORS & SHAPES
HIGHEST QUALITY ABEC 9 BEARINGS
QUALITY URETHANE
**SELECT SHAPE AND COLOR IN THE DROP DOWN
**PLEASE VIEW PHOTOS FOR COLORS AND SHAPE/SIZES
** ON OCCASION, WHEELS MAY SHIP SAME DAY. NO COLOR OR SIZE CHANGES PERMITTED. PLEASE DOUBLE CHECK ORDER PRIOR TO PURCHASE.