'SNT' ORDERS PLACED HERE! LEAVE GRAPHIC NAME IN CHECKOUT!! READ DESCRIPTION FOR DETAILS.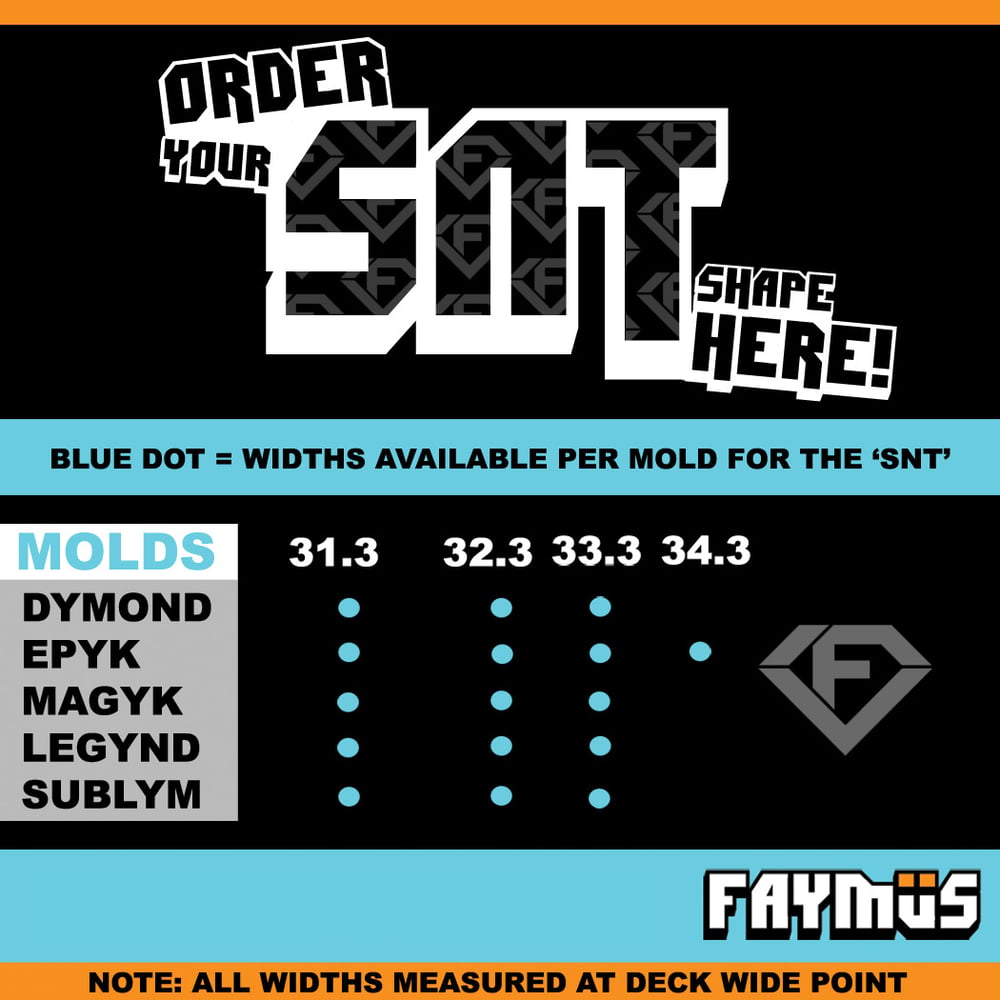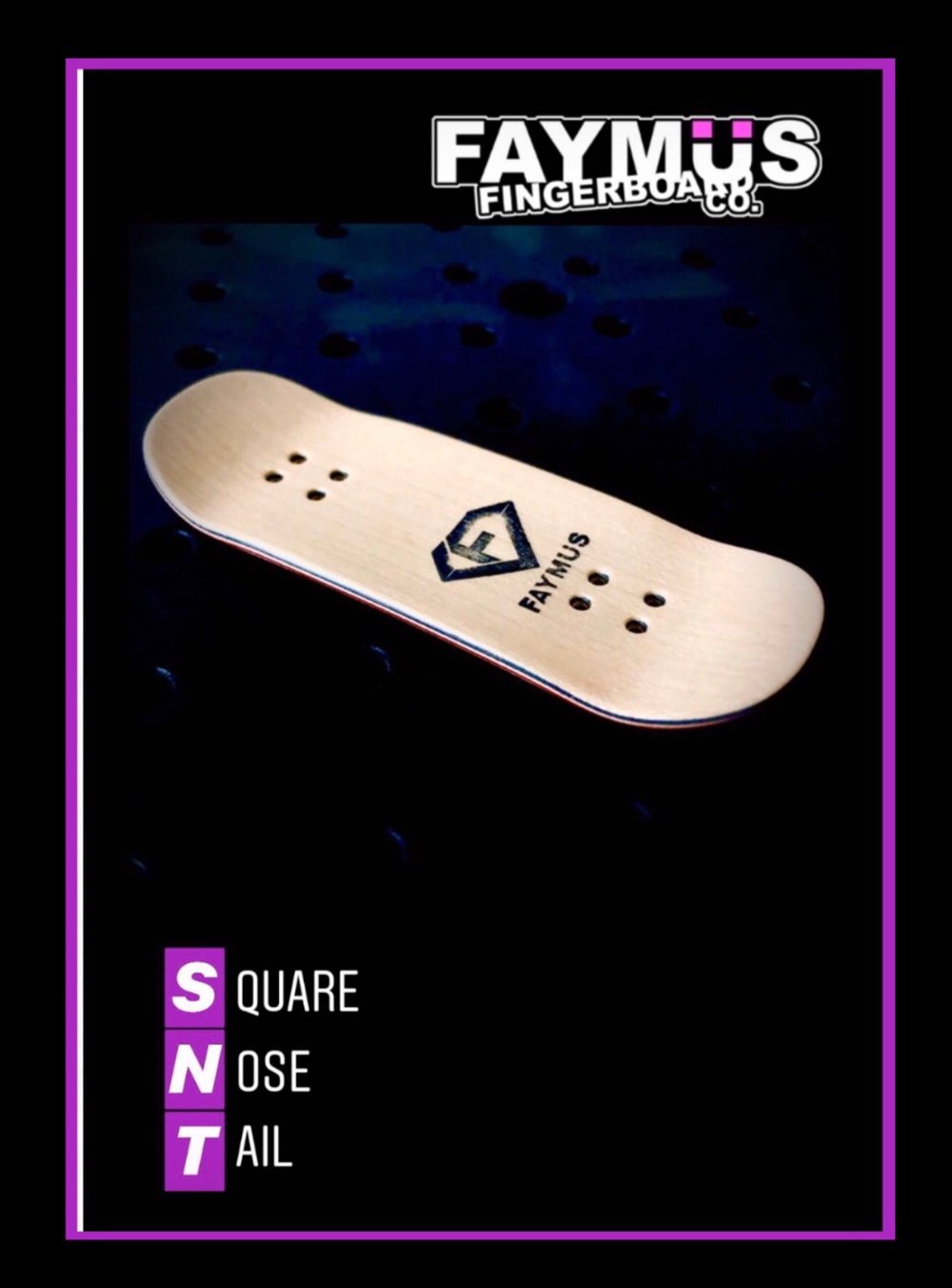 LEAVE GRAPHIC NAME IN CHECKOUT!! LEAVE COLOR IF THERE IS MORE THAN ONE COLOR OPTION AVAILABLE!
MEASUREMENTS: NOSE AND TAIL WILL BE APPROX 1MM NARROWER THAN THE LISTED BODY "WIDE POINT" SHOWN IN GRAPHIC.
EXAMPLE: A 33.3 "WIDE POINT" WILL TAPER TO AN APPROX 32.3 NOSE AND TAIL.
THE 'SNT' HAS GROWN IN POPULARITY, SO WE HAD TO PROVIDE AN EASIER WAY TO ORDER AN 'SNT'. JUST SELECT THE MOLD/WIDTH IN THE DROP DOWN. AT CHECKOUT, YOU MUST LEAVE THE GRAPHIC NAME AND COLOR (WHEN MULTIPLE COLORS ARE AVAILABLE).
NOTE: GRAPHIC MUST BE A CURRENT GRAPHIC SHOWN IN THE STORE AND NOT A DK COLLAB GRAPHIC. IF CUSTOMER DOES NOT PROVIDE THE GRAPHIC IN CHECKOUT, THEN THEY WILL RECEIVE WHATEVER THE MOST POPULAR CURRENT GRAPHIC IS AT THE TIME OR ORDER.
THANKS!
THE 'SNT' STANDS FOR 'SQUARED NOSE AND TAIL'. THE NOSE AND TAIL ARE SYMMETRICAL IN LENGTH AND SHAPE. THE NOSE AND TAIL TAPER A SMALL AMOUNT FROM THE WIDEST POINT AT THE BODY.